The world needs better

wastewater treatment

facilities
The world needs better wastewater treatment facilities to cope with water shortages caused by climate change and the ongoing population explosion.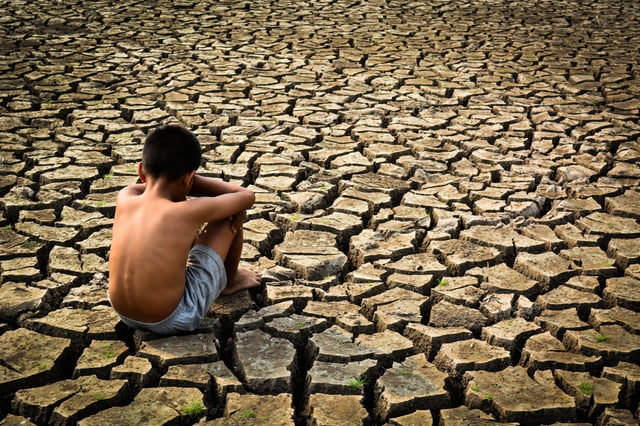 In recent years the drought problem has become much more common. Places that in the past have never been affected by water deficits are now starting to struggle with water shortages. In most instances, cities develop faster than the wastewater treatment infrastructure. Similarly, climate change has become a constant, and local weather is not as reliable as it was in the past.
In a recent article on the BBC, Cape Town was cited as 'being the first major city in the modern era to face the threat of running out of drinking water'. In Cape Town, the wet front normally comes from Antarctica and stops on the coastal mountains to produce rain. However, recently water has literally stopped flowing, and had to be rationed. Source: BBC, The 11 cities most likely to run out of drinking water - like Cape Town (Feb, 2018)
But it's not only the lack of rain that causes problems. Even places that rainfall has increased on average are beginning to face a dawning realisation that things have changed for ever, and more frequent floods are being counterbalanced by what used to be called a '1-in a hundred year' droughts.
It has resulted in seasonal water shortages preceded and followed by flooding. The infrastructure in most places are simply unable to cope. The challenge thus becomes how to better manage more extreme weather events (like the recent Storm Emma in Ireland). In this instance, much of the snow that melts into water and which could be saved and reused is ultimately being wasted.
But how to be prepared for such extreme variations in weather?
The first thing to do is to continue to focus on educating people as to the importance of reducing water usage, by making savings in our daily routines. The next step is to increase the focus on modernising wastewater treatment infrastructure to accommodate the increasing municipal and industrial clean water demand.
Water Charges
Could that mean higher water charges?
Yes, it could, and it has certainly helped in some countries in Europe. Higher charges for water and wastewater treatment lowered water usage within a few months of their introduction. It also served to kept water usage considerably lower and at a new constantly low level. However, this was only possible as the water quality and wastewater treatment were significantly improved.
Upgrading Infrastructure
Updating wastewater treatment plants is not that straightforward when budgets are limited or when there is no ability to retrofit the existing plant. It can also be difficult to justify investing in relatively modern plants performing within their optimal treatment capacity during most of the year. New builds and renovations also take time.
MABR – The Ultimate Solution
The ultimate solution could be a much simpler option which is much more flexible and has the additional benefit of being 'footprint-free'.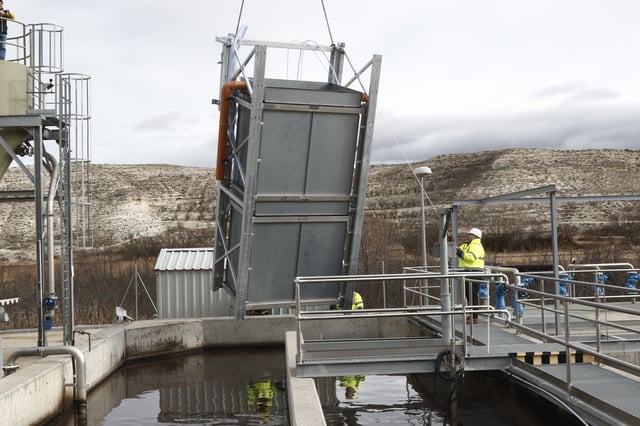 Deployment of OxyFAS tower consisting of 2 OxyMem MABR moduls.
It is possible to increase wastewater treatment capacity by the employment of iFAS (integrated fixed-film activated sludge) MABR (membrane aerated biofilm reactor) modules. This technology can be delivered in stackable modules, and thus the optimum treatment capacity can be assured every time. Regardless of the size of the population, changes in the PE number, or the size of the treatment facility itself - the number of modules can change but the effluent quality is achieved.
Adding an OxyFAS technology to an existing facility is extremely straight forward and offers a cost-effective alternative.
Summary
In summary, the inherent tensions impacting all countries ability to manage their water continue to grow. There are no easy solutions, however, doing nothing is simply not an option. However, modern wastewater technologies like MABR facilitate a cost-effective way to upgrade existing waste water plants without needing an additional footprint.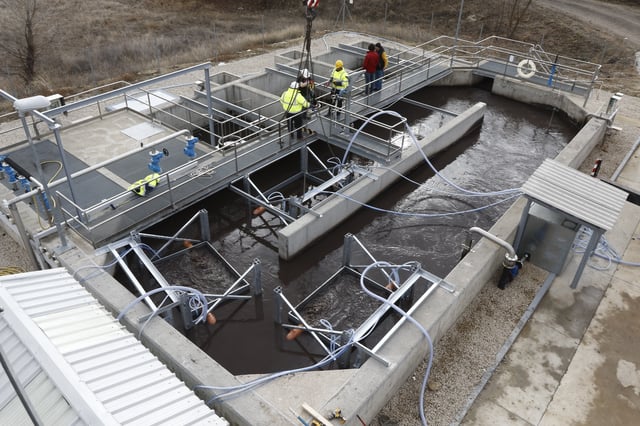 Adding OxyFAS technology to already existing facilities is literary easy like 1, 2, 3...