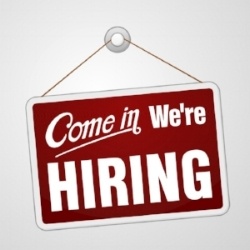 OxyMem is growing...
We are currently Hiring over 25 people...See highlights below
PROCESS Engineer (Ref: OP002)
Are you an looking for a role where you can really make an impact on worldwide wastewater challenges?
We continue to build out our Engineer support team and are we seeking an experienced wastewater engineer, ideally with 5 years plus in process engineering. The role is to support the design and construction of MABR systems, onsite commissioning and start-ups (need to be mobile). Ideally you will have a BE or M.Sc. in Chemical, Civil, Environmental Engineering or closely related technical discipline.
Apply now: CV and cover letter to jobs@oxymem.com
MAINTENANCE ENGINEER (REF: M006)
Troubleshooter sought for maintenance and continuous improvement of our production lines
We need to hire a key member of support service for manufacturing scale up. You will be involved in troubleshooting, maintenance and continuous improvement of the production & facility processes and equipment. You will have ability to understand programming functions and assess / diagnose / write code from specification and a proven track record in solving automation problems to root cause using structured problem solving. You will need previous experience in a similar role with Equipment Automation, Software or related experience and a Good knowledge of Electrical & Automation Systems.
Apply now: CV and cover letter to jobs@oxymem.com
General PRODUCTION Operatives (REF: M008)
Apply now: CV and cover letter to jobs@oxymem.com
Didn't see a role?
We are always happy to meet amazing people, whatever their background. So if you can't see it, it doesn't mean it's not here.
Interested candidates should send their CV's and cover letter to jobs@oxymem.com