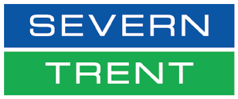 "As a leading Water Utility serving 8.5 million customers in the UK we are constantly on the look-out for game-changing innovative technologies and approaches that will bolster our position as efficiency leaders in wastewater treatment. We've been working closely with OxyMem for a number of years, facilitating the development of their MABR technology by providing testing facilities at our Minworth WWTP. The exciting potential of the MABR technology and the strength of the OxyMem team were immediately apparent to us, and we continue to work together to assess the best opportunities for MABR technology to upgrade our treatment plants to meet the twin challenges of tightening effluent standards and to cater for population growth."
"Severn Trent are excited at the potential for MABR technology as a cost effective way to upgrade activated sludge plants to meet tightening effluent standards and to cater for population growth. Following extensive pilot trial work Severn Trent are now in the advanced stages of planning a full scale trial to evaluate MABR technology in a live environment to give us the detailed information we need to make investment decisions."
Pete Vale, Technical Lead, Innovation, Severn Trent Water, UK
---

"At Island Water Technologies we are focused on providing low-energy, chemical-free solutions for decentralized wastewater treatment. OxyMem technology complements our product goals perfectly and allows us to provide robust, low-complexity wastewater treatment solutions for domestic and industrial partners".
Dr. Patrick Kiely, PhD Founder / CEO Island Water Technologies, Canada
---

"As Global Technology Leader for Jacobs' Wastewater Treatment Practice, I and my team are constantly on the lookout for transformative and market disruptive technologies that can assist our clients around the globe. With its simplicity of implementation and demonstrated ability to couple process intensification with energy optimization (contributing towards a pathway to energy self-sufficiency), MABR is definitely a technology that we are excited about and are actively applying."
Tim Constantine, Global Technology Leader – Jacobs, Canada
---

CleanPath China we have been looking for innovative water treatment technologies around the world to cope with the increasingly stringent industrial wastewater effluent standards in China. As a pioneer in testing MABR for industrial wastewater treatment in China, we are excited by its high efficiency, low footprint and simplicity in operation. We are pleased to announce that the recent test has achieved satisfactory results. We will evaluate MABR technology for a larger-scale project trial to build a solid foundation for MABR technology to enter China's industrial market in the future and make contributions to the national and global environmental sustainable development.
"We were amazed by OxyMem MABR's innovative design and energy saving characteristic when we first got to know it. Based on our test of MABR unit in the past few months, we believe that MABR has the huge potential to help industrial wastewater treatment all across China. Although national effluent standards of industrial wastewater are becoming more and more stringent these days, effluent quality could be improved to meet current environmental targets, using this smart, innovative and energy efficient water treatment solution."
Mr Frank Chen, Process Manager – Cleanpath China/Shanghai Gangyi, China
---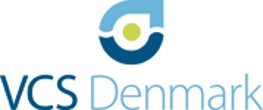 "We're living exciting times for wastewater treatment and MABR has the potential to be something truly disruptive. When technological advances makes us smarter and get us closer to nature's way of doing things, we know we're in the right track. Compared to traditional wastewater treatment, MABR is a smarter way to provide aeration and a smarter way to do BNR. As a young water professional, I'm aware of the challenges my generation is going to face and I believe MABR can play a key role in helping us transition towards the more sustainable resource recovery facilities of the future."
Nerea Uri Carreño Wastewater Research Engineer – VCS Denmark, Denmark
---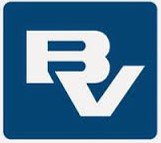 "The MABR provides the opportunity for a transformational shift in how we aerobically treat used water. Energy efficient gas transfer, a stratified biofilm, and small footprint provide a smart way to intensify nutrient removal. It is a exciting to see decades of research being applied in commercially available MABR systems."
Leon Downing , Principal Process and Innovation Leader at Black & Veatch
---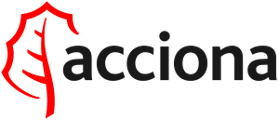 "Acciona Agua is always looking for innovative technologies to provide our clients with the best alternative in each case. The biggest advantage of OxyMem technology is its drop-in installation system that does not require significant civil work, nor to stop the process. Moreover, its robustness and simplicity of operation were also important aspects to highlight from our experience with the technology."
María M. Micó Engineer , R&D Department Acciona Aqua
---

"As an early advocate of MABR, it was exciting for Aquafy to lead the first cold weather OxyMem pilot project in Canada. A successful 14 month pilot project has gained a lot of interest and attention from municipalities and consultants right across Canada. With a focus on innovation and energy and capital efficiency, Canada has embraced MABR in a big way with several large scale projects already committed to. Today, OxyMem MABR can help municipalities and industry meet tougher effluent regulations or increase throughput efficiently, with little additional energy and within the existing infrastructure footprint.
Tomorrow, OxyMem MABR is poised to play a big role in helping Canada meet its obligations under the Paris Agreement. We are extremely pleased to continue to be a part of this journey."
Max Rao, President, Aquafy Water Technologies Inc. Toronto, Ontario, Canada
---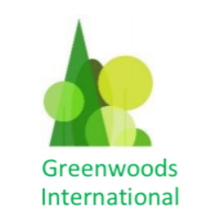 "As a strategic advisory firm on CleanTech solutions, we have been evaluating and recommending advanced technical and economical differentiating solutions to the top wastewater treatment companies in China. OxyMem MABR provides the best solution for fulfilling China's drive in reducing the energy consumption per unit wastewater treatment and sludge produced from the treatment process. OxyMem drop in OxyFAS system is the ideal solution for meeting Chinese regulatory demand in tightening the discharge limits and/or increase in plant processing capacity without the need for physical plant expansion."
Mr Chivas Lam, Director – Greenwoods International Co. Ltd.
---

"We are excited about the opportunities MABR can provide for new and existing facilities. Nutrient removal, energy efficiency and intensification make this an exciting technology for consideration at a number of facilities."
Troy Briggs, Senior Director Wastewater at CIMA+
---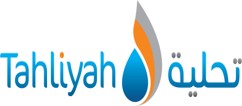 "At Tahliyah, we provide cost-effective engineering solutions for water treatment and water desalination and by introducing new and novel technologies. Understanding the challenges of wastewater treatment in our GCC region and having pilot tested the solution, we found OxyMem's MABR technology as game changer in the wastewater treatment field. This technology has great potential applications in the region particularly as water conservation and water recycling trends in the GCC are a growing concern."
Tawfiq Ghasham, Consultant, Tahliyah, Middle East
---

"As a distributor of innovative technologies, Waterspin was immediately impressed by the huge potential of the OxyMem products.
Our customer has confirmed our first impression: One of our customer (huge furniture manufacturer) has selected OxyFILM to treat the wastewater of one of its store. It was preferred against MBR and MBBR as the technology offered a more compact less energy demanding solution ,and above all because it is much more simple to operate and therefore it's has a very low request of labour.
The system is in operation for a few months, and the end-user is more than satisfied. We have introduced OxyMem to the major Italian water utilities. As expected, they found it very interesting for extending treatment capacity of those WWTP which suffer from reaching N discharge criteria. They were impressed about the simplicity to upgrade the system which can be carried out without stopping treatment and because it can be completed in a few hours. Low energy demand and operation simplicity also have been widely appreciated."
Matteo Vanossi, Managing Director Waterspin
---

"Enisca is a multi-disciplinary design, engineering and construction business operating in the power and environmental sectors delivering innovative, sustainable and quality solutions for public and private sector customers.
Our engineering teams work in partnership with clients and related stakeholders from an optioneering stage through the cycle of design, construction, commissioning, training and handover to the aftercare of asset operation and maintenance. OxyMem's MABR technology supported by their engineering team's collaborative approach to solution development has had a significant contribution to Enisca's delivery of innovative modular designs that minimise capital expenditure with minimal energy requirements. Enisca and OxyMem's partnership approach has been a positive experience for all involved."
Conor King, Group Managing Director, Enisca Group
---

"As a leading company in research & innovation, Anglian Water are excited about the potential for MABR as a low-energy & low-carbon solution for growing demand on our water recycling centres, and for contributing to our commitment to net zero carbon by 2030. During our discussions with OxyMem, they have demonstrated a positive culture of innovation to respond to some of the key challenges by developing their MABR technology, and we look forward to working with them to demonstrate their MABR technology as a feasible and sustainable solution for the future."
Dr. David Inman, Innovation Projects Manager, Anglian Water Services
---

I wanted to thank you for you and your teams support over the last few years, you have been great to work with. Not alone do you have a great team, you also have a great technology. Your MABR module solution has been a critical technology within our packaged treatment solution; it has allowed us to treat our client's wastewater to their discharge standards by reducing energy consumption substantially.
We look forward to a continued relationship for many years to come.
Andrew Matthews, CEO, REGEN Wastewater Technology Inc.