Spanish Winter IFAS Deployment
OxyMem team working in freezing but beautiful Spanish winter conditions
Reading the Irish Independent Business sum up of 2017, I could not help but think they were, in fact, writing about OxyMem's 2017; a number of points resonated. The 'A good year for Irish tech firms...' article looks back at events, legislation and social changes that occurred in 2017 but will have an effect on 2018.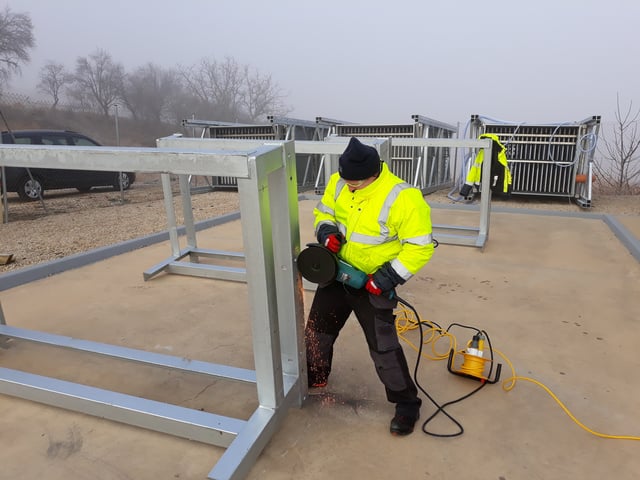 Getting OxyFAS towers ready for deployment - OxyMem team working in freezing but beautiful Spanish winter conditions
From one to another good year
It was 'a record year for Irish venture capital'. We are based in Athlone, Ireland with a membrane production line in Leixlip. We make up part of the Irish tech firms and starts up that jointly raised €817m in venture capital during 2017. We also won a good few projects and once delivered, immediately started bringing them to life. Now, we are eager to assess the performance of our most recent MABR installations and soon, the corresponding Case Studies will be available on our website. The deployment of additional OxyMem MABR modules and MABR lab units (OxyLab) within Europe and further overseas is well underway.
Winter deployment
The Spanish winter set a beautiful scenery but also freezing conditions that the OxyMem team had to work through. On the other hand, the site itself was mindfully organised and tidy. We are sharing here, below, few of the last-week-taken images and we are looking forward to seeing and sharing the footage from the deployment.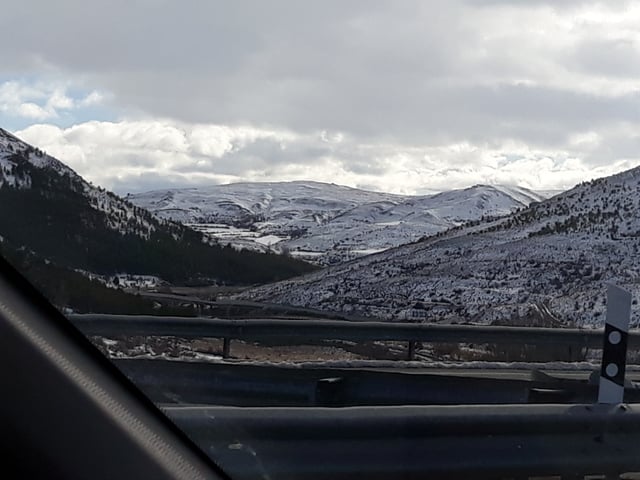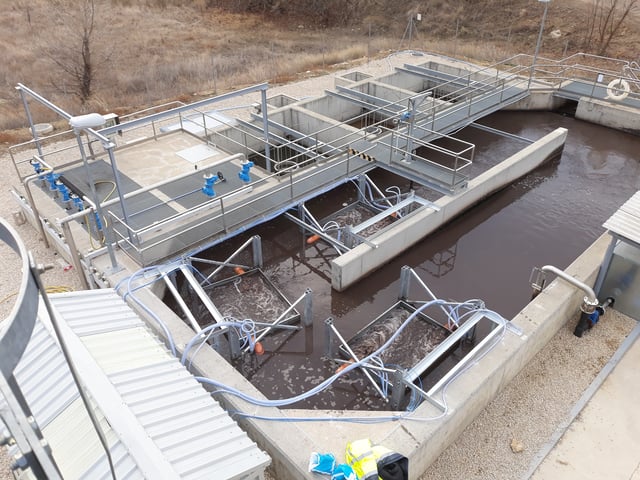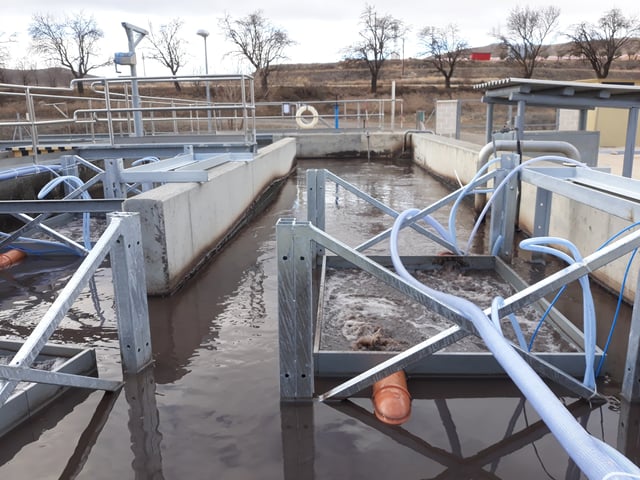 The Food and Beverage Industry often struggles with increased seasonal changes in process loadings going to their wastewater treatment plants; often during the fruit harvest season and subsequent produce production. In these instances, it is often difficult for owners and operators of plants to design, build and operate a wastewater treatment plant at optimum performance throughout the whole year. Most food and beverage producers struggle with an overloaded and/or underloaded WWTP during some months of the year, depending on the main raw material used and nature of the production itself.
Our customer, a beverage producer, based in Spain took advantage of six full-scale OxyMem MABR modules to assist with seasonal process loads. These were immersed in the existing activated sludge tank. The OxyMem IFAS system (OxyFAS) operates as three separate OxyFAS towers, each consisting of two twin-stacked modules. The deployment has been designed to treat the bulk of additional process load experienced during the wine season and was positioned to suit operators' needs within the existing aeration ditch.
It was great to witness the drop of these retrievable OxyFAS towers providing additional treatment capacity to this plant. We could already see how the integral OxyMem airlift system will provide a great biofilm-pollutant contact (mixing) within the MABR and how, being tailored for IFAS deployment, the bulk liquid mixed liquor (suspended biomass), passes through the modules easily. We look forward to the MABR system establishing a biofilm over the next few weeks and seeing how the OxyMem system helps improve the quality of the effluent from this plant during peak loads.