Wastewater treatment plant capacity upgrades
Increasing populations, industrial growth and tightening environmental standards are pushing wastewater treatment plants (WWTPs) close to and often beyond their design limits. Many of the world's existing wastewater treatment plants need upgrading; due to treatment capacity issues or regulatory targets, where upgrading is not a choice but a necessity for compliance. These existing treatment plants can face several challenges when it comes to upgrading.
In this series we will look at some of the critical challenges wastewater treatment plants face when it comes to upgrading their facilities.
Challenge 1: The Land Challenge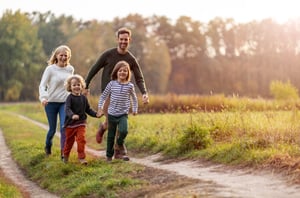 Finding and obtaining available land to carry out upgrades to a wastewater treatment plant is a key challenge facing plant owners. Traditional methods of plant expansion often require additional land and therefore upgrades can take years of planning and implementation. In urban regions this land could possibly used for public services, commerce or green spaces.
Additional land area (footprint) needed for upgrading a treatment plant can be extremely expensive to purchase in densely populated regions, but many older treatment facilities may find themselves landlocked with additional adjacent land simply being unavailable.
Where plant owners have some land to build extra treatment tanks, a few further questions need answering:
Is there enough available space on-site to accommodate the technology solution?
Is the available land safe to excavate and build upon?
What is the cost of procuring necessary additional land (if more is required)?
Will an adjoining greenway or greenbelt be diminished to build more tanks?
What is the cost to excavate, build and landscape?
How long will it take to engineer and build ... when will new phase be online?
Are new pipelines, underground services and roadways required?
The OxyMem Solution
OxyMem offers an alternative method of plant expansion. The OxyMem MABR is a ZERO additional footprint solution as it is dropped into existing treatment tanks to intensify and enhance treatment performance. OxyMem`s 'drop-in' technology can significantly increase the capacity of existing biological treatment systems, without the need for additional land.
Our solution does not require additional civil infrastructure to be added. By simply adding a number of OxyMem modules to an existing treatment process, more pollutants can be treated within the same existing footprint. Performance is enhanced and intensified without additional land or building additional tanks; rather than building and investing today for an uncertain future load, more OxyMem modules can easily be added as and when biological process loads increase (every five years?). The result is a flexible means of upgrading plant capacity while maintaining maximum unused land for environmental, commercial and/or public needs; which may be essential in urban areas.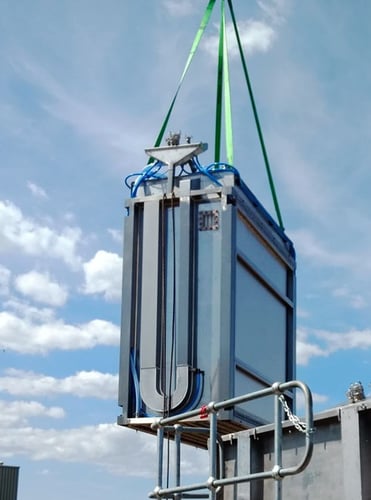 Discover how OxyMem can deliver up to 5x the treatment capacity of existing wastewater plants without an additional footprint.
Contact us today if you would like to discuss how OxyMem MABR can help you overcome your plant challanges.