MABR taking Center Stage at WEFTEC 2019
WEFTEC®, the Water Environment Federation's Annual Technical Exhibition and Conference took place in Chicago on the 21st -25th September 2019.
It is the largest conference of its kind in North America and offers water quality professionals from around the world with the best water quality education and training available today.
MABR (Membrane Aerated Biofilm Reactor) technology was well represented at this year's event, with more than a dozen papers being presented by industry leading wastewater experts from across the globe. A full day of dedicated to engineering papers highlights the current trend, where system adoption and success stories are increasing year on year. The technology is quickly becoming an easy, viable solution to today wastewater challenges.
MABR provides owners and operators of treatment plants with the opportunity to both defer capital projects and simply intensify their existing processes, and offers the smallest footprint, lowest energy sustainable treatment plants when considering new builds. The latest technology offers several advantages over conventional methods of expansion:-
Low energy consumption (high efficiency)
Less waste sludge produced due to longer sludge age
No increase in footprint requirement for existing plant upgrades
fast and easy deployment on site, without draining tanks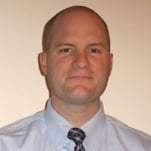 It's an intensification process, it's a very simple drop-in solution. It is very energy efficient as far as oxygen delivery and it can be used to implement activated sludge to improve capacity. It also supports ammonia removal -John Koch DuPont
At this year's event more than a dozen technical papers were presented from wastewater process experts such as John Koch, Dupont and Tim Constantine, Jacobs. Below is some of the great MABR content from the event. Please click the links to access abstracts in full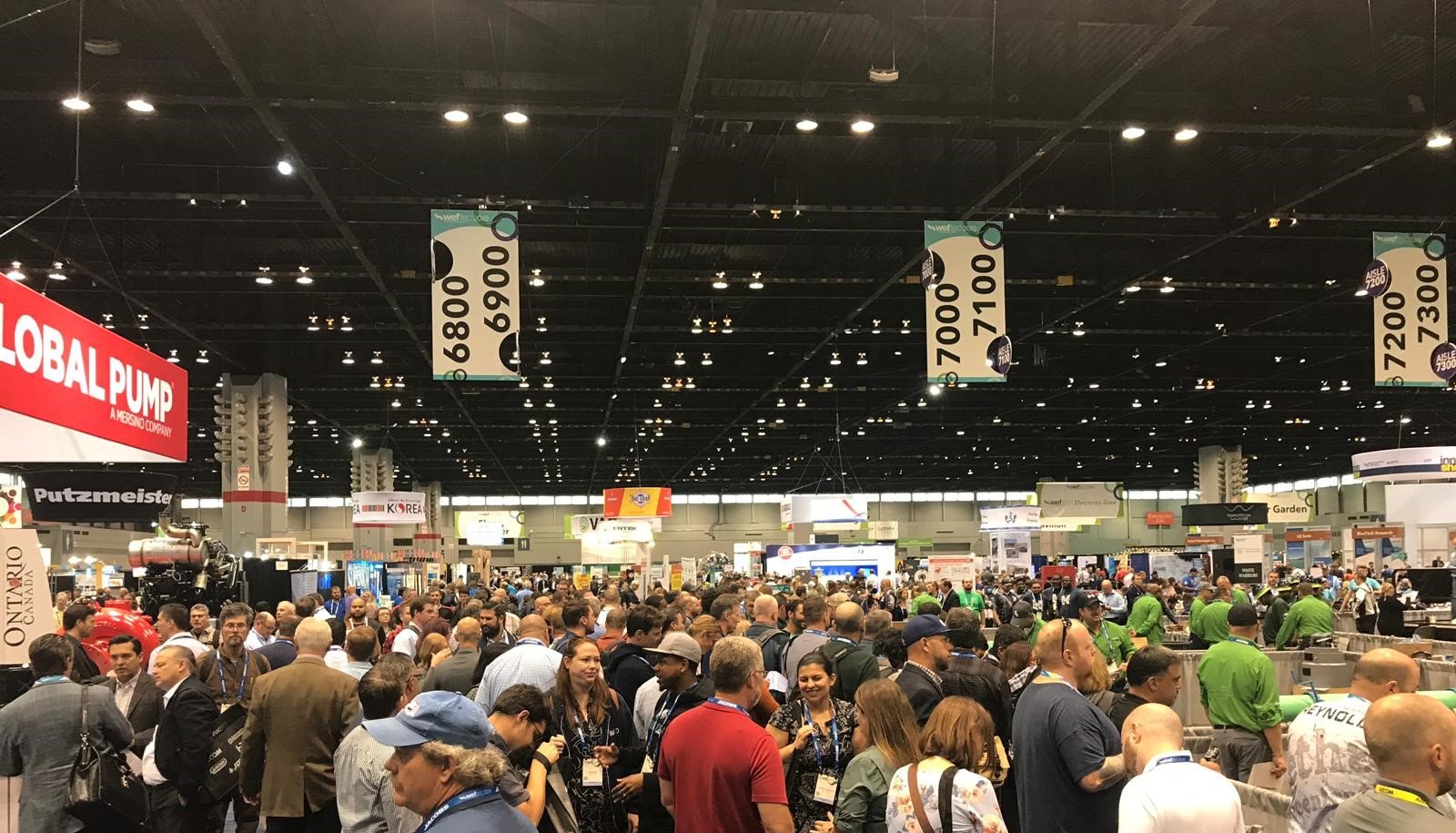 Optimized Substrate Removal and Energy Consumption in Membrane Aerated Biofilm Reactor with Intelligent Biofilm Thickness Measurement and Control


Author
John Koch, DuPont
Co-Author(s)
Mark Gehring, DuPont Water Solutions
Guillem Gilabert-Oriol, DuPont
Barry Heffernan, OxyMem
Gerard Massons, Dupont
Andras Nemeth, OxyMem
Chengfeng Wang, Dupont
Speaker
John Koch, DuPont
https://eventpilotadmin.com/web/page.php?page=IntHtml&project=WEFTEC19&id=wef19013471
---
Going Bubbleless: Design and Start-Up of the Full-Scale MABR Demonstration at the Ejby Mølle WRRF
Author
Tim Constantine, Jacobs

Co-Author(s)
Per Nielsen, VCS Denmark
Julian Sandino, Jacobs Engineering
Nerea Uri Carreño, VCS Denmark
Adrienne Willoughby, Jacobs
Speaker
Tim Constantine, Jacobs
https://eventpilotadmin.com/web/page.php?page=IntHtml&project=WEFTEC19&id=wef19013128
---
MABR: A New Choice for Resilient Wastewater Treatment
Author
Andrew Shaw, Black & Veatch

Co-Author(s)
Dylan Christenson, Black & Veatch
Dwight Houweling, SUEZ Water Technologies & Solutions
Jeff Peeters, SUEZ Water Technologies & Solutions
Lauren Stadler, Lauren Stadler
Speaker
Andrew Shaw, Black & Veatch
https://eventpilotadmin.com/web/page.php?page=IntHtml&project=WEFTEC19&id=wef19013442
---
Do You Really Need Five Days for Nutrient Removal? Intensifying BNR Using a MABR
Author
Sandeep Sathyamoorthy, Black & Veatch
Co-Author(s)
Samik Bagchi, Digested Organics
Daniel Coutts, SUEZ Water Technologies & Solutions
Kelly Gordon, Black & Veatch
Dwight Houweling, SUEZ Water Technologies & Solutions
Yueyun Tse, Black and Veatch
Speaker
Sandeep Sathyamoorthy, Black & Veatch
https://eventpilotadmin.com/web/page.php?page=IntHtml&project=WEFTEC19&id=wef19013048
---
Molecular Tools for Optimization of Mainstream Nitrogen Removal with . Anammox-Selecting Membrane Bioreactors
Late Breaking Research Author
Anndee Huff, University of Minnesota
Late Breaking Research Co-Author
Paige Novak, University of Minnesota
Speaker
Anndee Huff, University of Minnesota
https://eventpilotadmin.com/web/page.php?page=IntHtml&project=WEFTEC19&id=wef19013898
---
Enhancing Nitrification Fluxes in MABRS: Modeling and Experimental Approaches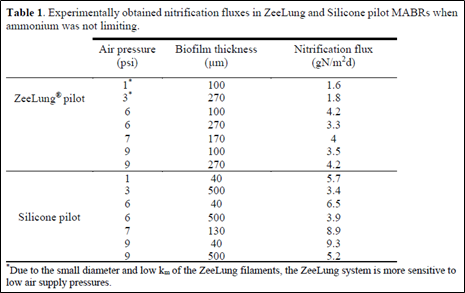 Author
Patricia Perez, University of Notre Dame
Co-Author
Robert Nerenberg, University of Notre Dame
Speaker
Patricia Perez, University of Notre Dame
https://eventpilotadmin.com/web/page.php?page=IntHtml&project=WEFTEC19&id=wef19013579
---
Coupled Anoxic Suspended Growth and Membrane Aerated Biofilm Reactor Process Options
Author
Glen Daigger, University of Michigan

Co-Author(s)
Xianghao Chen, University of Michigan
Bruce Johnson, Jacobs
Avery Carlson, University of Michigan
Speaker
Glen Daigger, University of Michigan
https://eventpilotadmin.com/web/page.php?page=IntHtml&project=WEFTEC19&id=wef19012508
---
Evaluating the Impact of Biofilm Scouring Intensity and Organic Carbon on Mainstream Nitrite Shunt Process: MABR Pilot Study
Author
Sadaf Mehrabi, Western University
Co-Author(s)
Martha Dagnew, University of Western Ontario
Dwight Houweling, SUEZ Water Technologies & Solutions
Speaker
Sadaf Mehrabi, Western University
https://eventpilotadmin.com/web/page.php?page=IntHtml&project=WEFTEC19&id=wef19013595
---
Comparative Life Cycle Cost Analysis of Different Degrees of Distribution for Wastewater Treatment Using Membrane Aerated Biofilm Reactors
Author
Ronen Shechter, Fluence

Co-Author
Liron Friedman, Fluence
Speaker
Ronen Shechter, Fluence
https://eventpilotadmin.com/web/page.php?page=IntHtml&project=WEFTEC19&id=wef19012920
---
Predation Promotes Biofilm Detachment in Membrane-Aerated Biofilm Reactors
Author
Bumkyu Kim, University of Notre Dame
Co-Author
Robert Nerenberg, University of Notre Dame
Speaker
Bumkyu Kim, University of Notre Dame
https://eventpilotadmin.com/web/page.php?page=IntHtml&project=WEFTEC19&id=wef19013245
---
505 We Don't Need No Stinking Bubbles! Advancements in MABR Technologies


Vanessa Borkowski, Stantec
Joseph Rohrbacher, Hazen and Sawyer
https://eventpilotadmin.com/web/page.php?page=Session&project=WEFTEC19&id=wef19012483
---
604 We Don't Need No Stinking Bubbles, Too! Modeling MABR Technologies
Dylan Christenson, Black & Veatch
Yvonne Lefler, MWRD
https://eventpilotadmin.com/web/page.php?page=Session&project=WEFTEC19&id=wef19012986
---
535 Mobile Session: FUNdamentals - ABCs of BNR - From Conventional to the Next Frontier
Erika Bailey,City of Raleigh Public Utilities Department
Dylan Christenson,Black & Veatch
Kristen Waksman,Hillsborough County
https://eventpilotadmin.com/web/page.php?page=Session&project=WEFTEC19&id=wef19013536
---
If you would like to learn more about MABR or how it can be used to upgrade your plant contact us today