Is your wastewater treatment plant struggling to cope with current demands?
Is your treatment plant running at maximum capacity.

Would you like to treat more process load?
Did you know you can increase biological capacity and future-proof your facility without having to build new structures, drain tanks or stop the current process?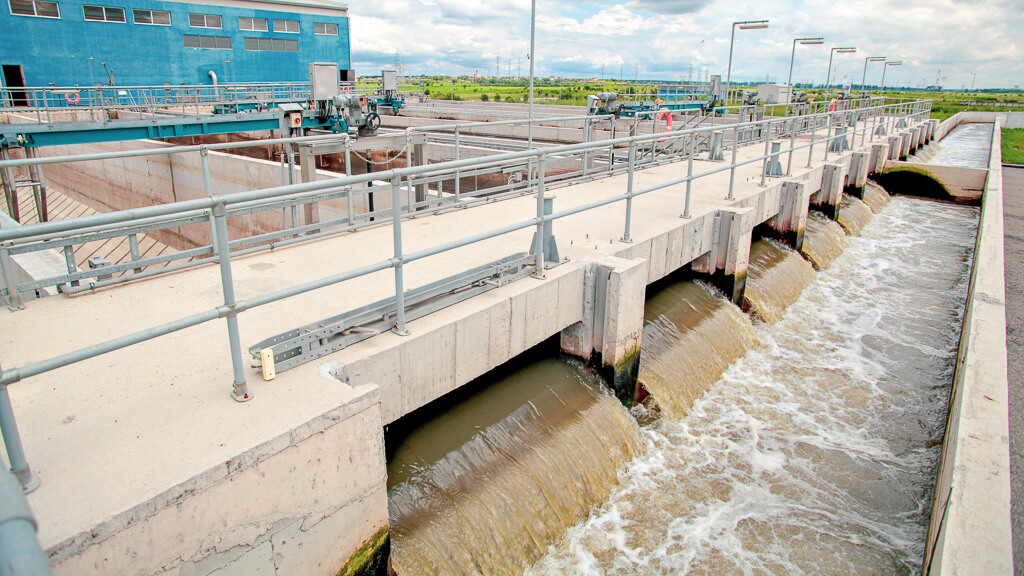 MABR can offer you some real benefits over conventional methods of upgrading your wastewater treatment plant.

Increase biological capacity without needing additional land or major civil works
Our 'drop-in' MABR modules can increase the biological treatment capacity of your tank by up to 50%. The OxyMem MABR modules can be retrofitted within a wastewater treatment plant of almost any size often without emptying the tank. It may be as easy as installing a pump on a guiderail system. This means that to upgrade there is no need to purchase additional land or to build new infrastructure; saving you land (footprint), time, effort and cost.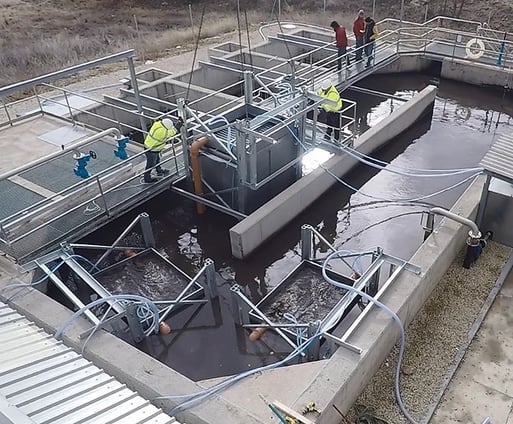 Quick and easy installation
OxyMem's MABR modules are quick and easy to install. There is no need to stop the process flow or drain your tank and personnel are not placed at risk by entering confined spaces or gaseous environments. All installations are carried out safely from outside the tank and the installation process may take only a couple of days to complete. Once installed, a biofilm will grow on the advanced MABR membranes within a matter of weeks.
Lower operational cost
OxyMem does not rely on bubbles to deliver oxygen to the bacteria. Instead the latest MABR technology uses hollow tubes to deliver oxygen directly to bacteria which grows on the external surface of gas permeable membranes. The mechanism of delivering oxygen is extremely efficient and results in much smaller blowers than conventional systems where oxygen is delivered by pumping air through diffusers to create bubbles - a very energy intensive process.
If you are interested in increasing the capacity of your wastewater treatment plant using MABR contact OxyMem today.