Meet the Oxymem Team
Wayne Byrne, Managing Director & Co-Founder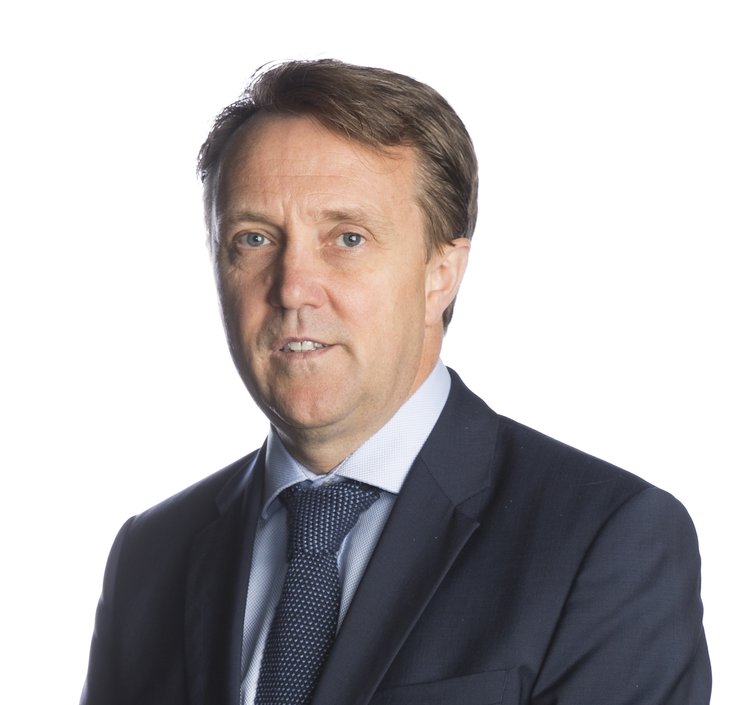 Wayne is the commercial visionary and holds an International Executive MBA from Smurfit College of Business, and a Diploma in Advanced Management from University College Dublin (UCD). In the last 8 years Wayne Byrne acquired, restructured, and sold a major Waste equipment supply company, Manvik Group. Manvik had over 80 staff, a turnover in excess of €40M, and had operations in UK and Ireland. Wayne seeking more challenges in the clean technology space went on to set up Biocore Environmental and established a significant presence in wastewater sludge management and renewable energy production (Biogas). Wayne successfully sold Biocore to the management team in early 2016.
Wayne is a resourceful, experienced senior manager and managing director, with experience in both private and public sectors. He has brought multiple start-up, and established companies including MNC's (Computer Associate, SAP), through multiple phases of international growth. He is experienced in business acquisition, disposal and business transformation. Wayne is an enthusiastic leader and team builder who is highly analytical and financially aware. He has an impressive track record of developing and implementing operational and business strategies. In the last 10 years Wayne has secured over €60M in debt and equity to support various ventures.
Connect with Wayne
PROF. EOIN CASEY, CO-FOUNDER
Prof Eoin Casey is OxyMem's figurehead and is the worldwide pioneer of MABR technology, having written the seminal papers on the topic, (e.g. Casey et al, 1999). Eoin introduced the name MABR, filed a key-enabling patent (OxyMem), and is an acknowledged expert in MABR (3 out of the 10 highest cited papers for this technology) and authorship of the recent critical review in the top ranked journal Environmental Science and Technology. Eoin is a Professor in the UCD School of Chemical and Bioprocess Engineering. His research is focused on bacterial adhesion and biofilms. The application of this research is directed primarily towards wastewater treatment processes. His research group is active in advanced membrane separation technologies, bio-plastic production and bioprocess scale-up. Achievements: Six PhD students supervised to completion, 26 peer-reviewed journal articles, one book chapter, 20 refereed conference proceedings, and 12 invited talks.

Since 2002 he has led the Biofilm Engineering Research Group in the School of Chemical and Bioprocess Engineering.
Connect with Eoin
DR. EOIN SYRON, TECHNICAL DIRECTOR & CO-FOUNDER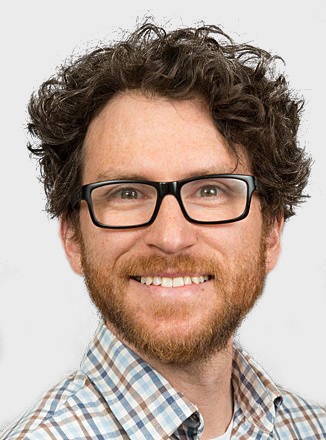 Dr. Eoin Syron is our technical leader and innovator. A graduate from the school of Chemical Engineering UCD. Where Eoin also conducted a PhD, The subject of his thesis was an investigation of the membrane aerated biofilm reactor, which resulted in a patent, which he made in partnership with Eoin Casey. This patent forms the basis for the OxyMem proposition. Eoin spent 3 years with Veolia. 1 year in the United States working as a Process Engineer where he was involved in the design and tender of industrial wastewater treatment plants, the investigation of biological treatment for Oil and Gas waste water and evaluating new technologies for inclusion into the Veolia portfolio and; 2 years with Veolia Enironment Research and Innovation in Paris, France, In this position his role included managing the direction and the execution of both internal technology development projects and funded external projects along with providing technical support for some of the international Design and Build teams. Eoin was involved with a number of collaborative projects involving business units and Universities from across the world. In 2011 Eoin returned to the Biofilm group (UCD) to continue the development of OxyMem, this time focusing on scale up issues and investigating full-scale deployment of the technology.
Connect with Eoin
DR. BARRY HEFFERNAN, CHIEF OPERATIONS OFFICER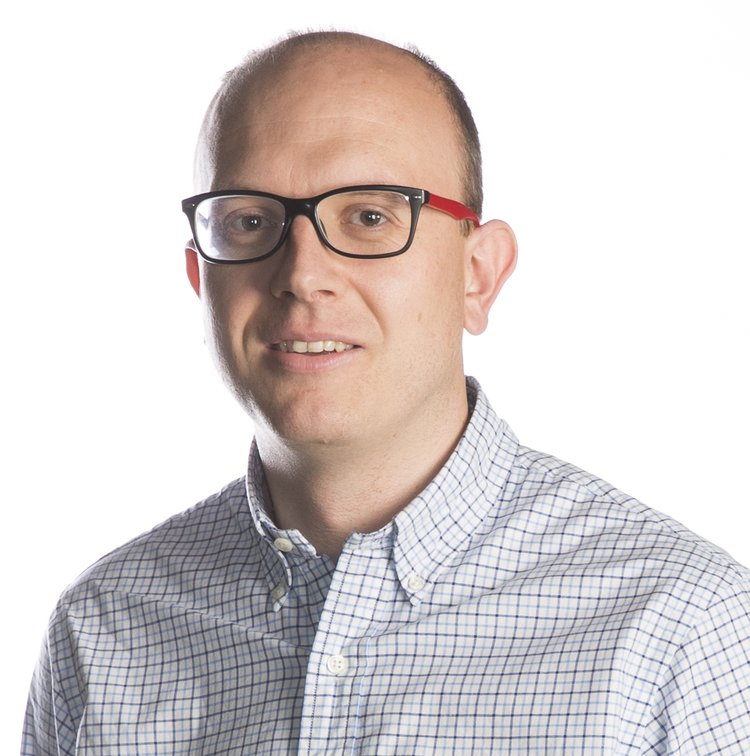 Barry did his under graduate degree in National University of Ireland (NUIG) where he obtained 1st class honours degree in Microbiology. He received his PhD for innovative work on the Membrane Aerated Biofilm Reactor technology in Chemical and Bioprocess Engineering Department, University College Dublin. Barry is one of the inventors of MABR control system, OxyMem's foundation IP.
Barry worked 7 years for Biothane (Veolia), a pioneer of anaerobic wastewater treatment and a high growth business. As Biothane's Technical Manager, he led research, development and implementation of the cutting-edge technologies like the anaerobic membrane reactor, municipal anaerobic sludge blanket reactor, calcium precipitation system, sulphur scrubber and struvite precipitation processes.
For the last 10 years, he has designed and optimized the performance of numerous anaerobic and aerobic wastewater treatment processes around the world. He has deep experience in process engineering, the design of municipal and industrial wastewater treatment plants, project management, technical sales, renewable energy and sustainable technology.
As a Chief Operations Officer in OxyMem Barry is responsible for the process and project departments overviewing projects from conception right through implementation and ultimately to delivery of our system to client's sites…

Connect with Barry
JOHN MCCONOMY, COMMERCIAL DIRECTOR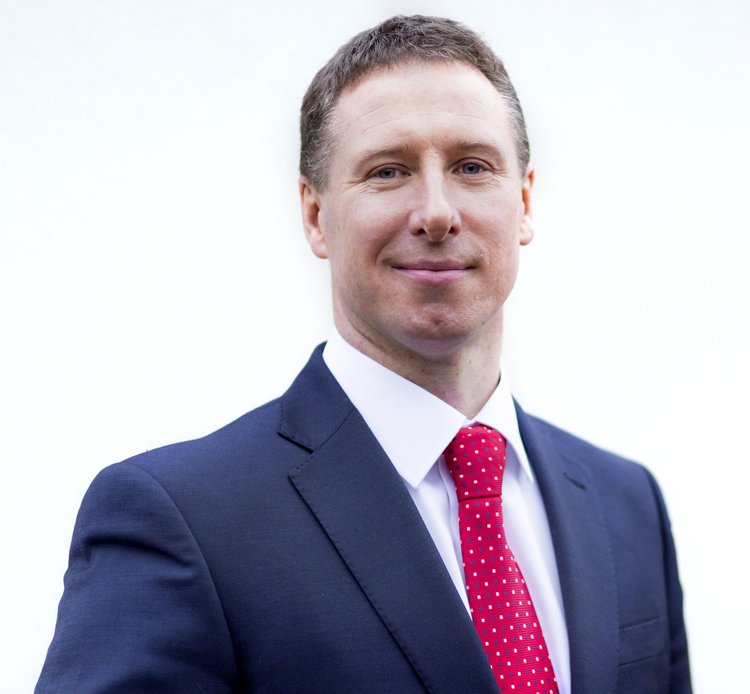 John McConomy now leads our commercial team. Having lived and worked in Europe, Australasia and the USA, John has direct experience of how engineering tradition and local cultures can influence the growth and success of new trends and innovations.

John holds an Honours degree in Mechanical Engineering from the University of Wales, Swansea and his career in wastewater started within the Xylem group almost 20 years ago. He spent the earlier part of this career primarily involved with wastewater treatment plant on-site operations; installing, maintaining and optimizing both effluent quality and long term operational costs of diffused aeration systems.

He has worked with some of the world's largest diffused aeration manufacturers. In his current role with OxyMem, John is responsible for ensuring owners and operators across the globe are provided with an opportunity to benefit from the latest advancements in aeration technology; offering the most efficient process solutions and enabling them to achieve lowest day-to-day and lowest whole life costs for their treatment plants.
Connect with John
DR. KATARZYNA HEFFERNAN, TECHNICAL MARKETING EXECUTIVE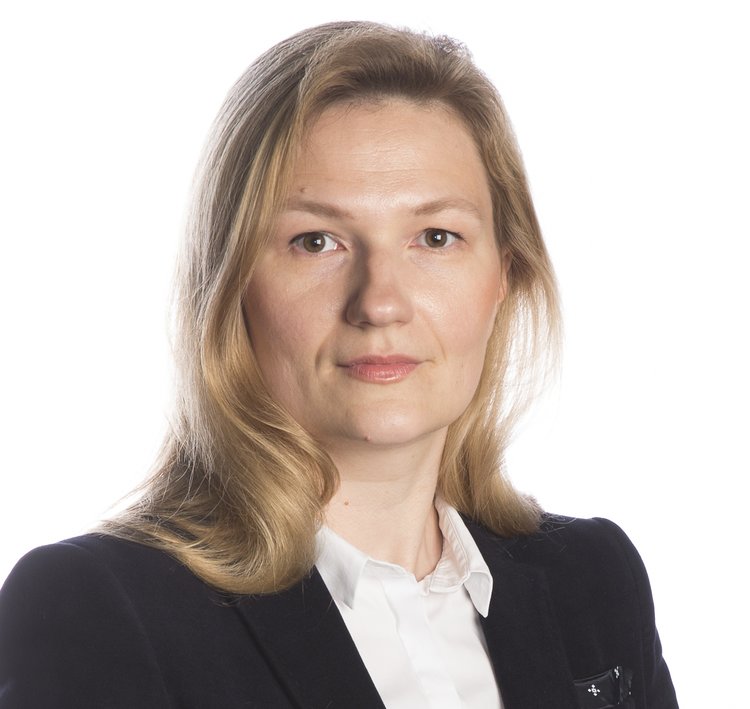 Kasia has a background in bioprocess engineering combined with sales and marketing experience. She holds a degree in Food Biotechnology and a MSc degree in Biotransformations from Wroclaw University of Environmental and Life Sciences.
Kasia realized her PhD with Dr. Eoin Casey's Biofilm Group in UCD where she investigated the application of the MABR technology for the treatment of fluorinated wastewater. Previously Kasia worked as a Research Engineer on green carbon capture technologies in TNO's (Dutch Organisation for Applied Scientific Research) Gas Treatment Group and as a Sales and Marketing Engineer for Biothane.
Connect with Kasia
DANIEL HERRON, PROCESS ENGINEER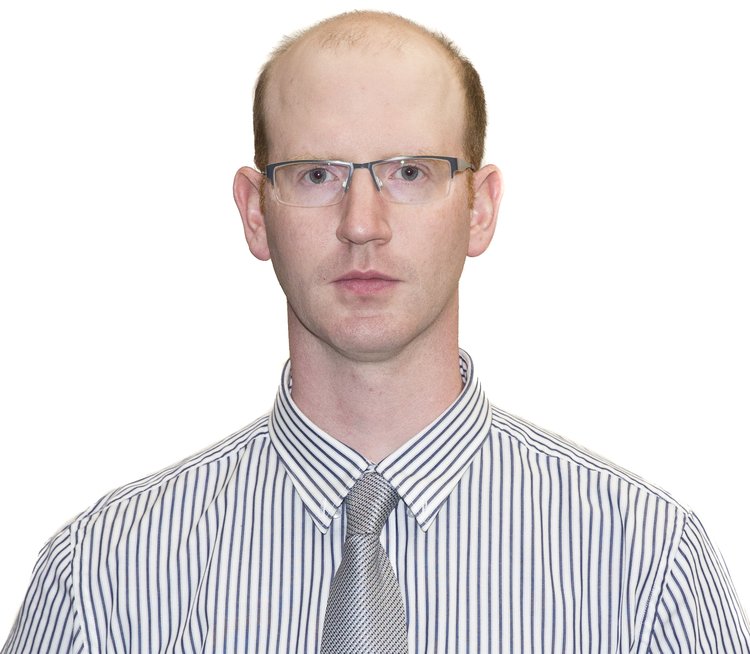 Daniel graduated from IT Sligo in 2013 with a BSc in Environmental Science. He worked as Process Engineer with an SME where he successfully project managed the design, development and CE certification of a new product through the independent laboratory Prüfinstitut für Abwasser-technik (PIA) based in Aachen Germany. In this position he also liaised closely with the Northern Ireland Environment Agency whilst troubleshooting under performing wastewater treatment plants for their clients. In his current role with OxyMem, Daniel is responsible for the project management and commissioning of laboratory scale, pilot scale, demonstration scale and full scale projects in Ireland and abroad.
Connect with Daniel
JUDE AINSWORTH (PHD, BSC), RESEARCH ENGINEER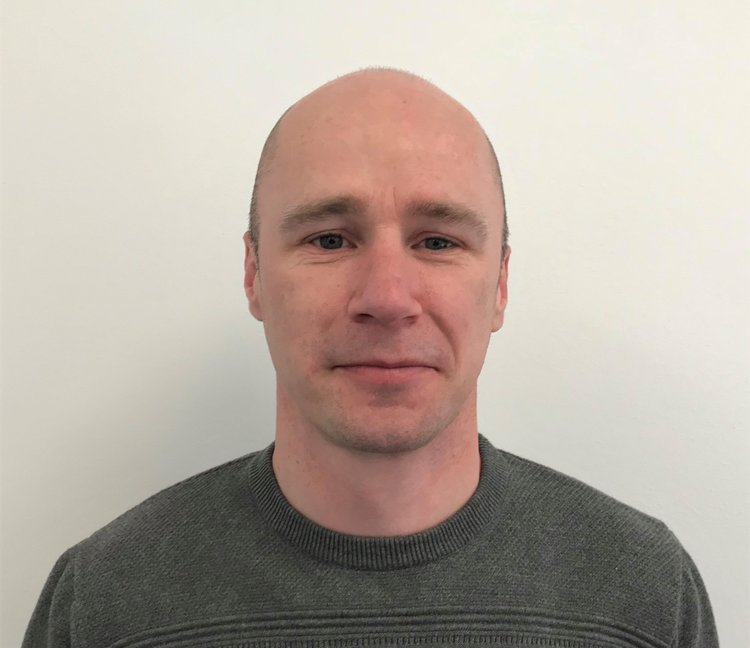 Jude has an extensive and wide range of education, including a National Diploma in Fine Chemicals & Pharmaceuticals, a BSc in Microbiology & BioChemistry and a Ph.D. in BioChemistry. Since he finished college, he acquired a unique set of skills, attention to detail, ability to perform under stressful conditions and discipline.
In his current role, as OxyMem's Research Engineer, Jude combines his skills with his strong scientific background to deliver high quality information about labscale and fullscale MABR installation performance.
Connect with Jude

KEVIN CAREY B.A. (HONS), FINANCIAL CONTROLLER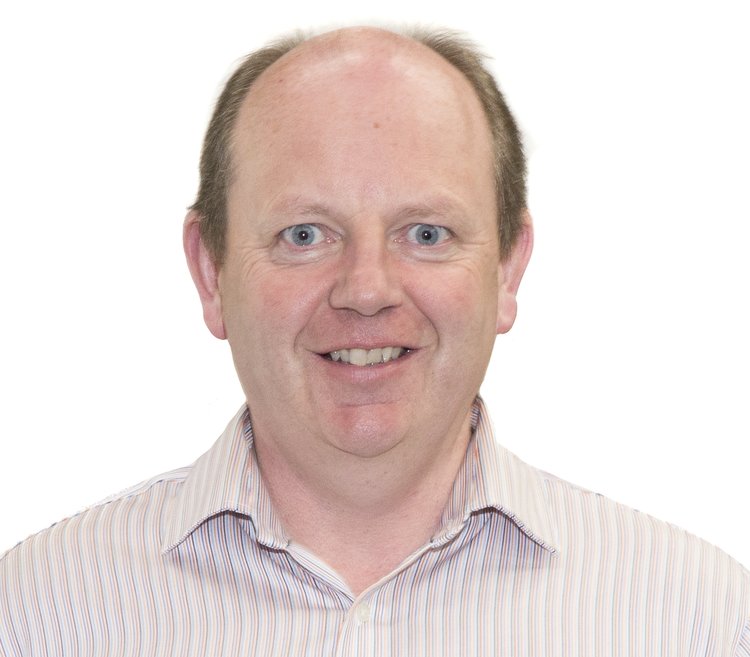 Kevin Carey is our Financial Controller, and holds a B.A. (Hons) in Accounting and finance and is a member of the chartered institute of management accountants. Kevin attended Dublin Business School and BPP London. Kevin has over twenty year experience in the food and construction industry in both Ireland and the UK with a variety of Irish and international companies. He has held accounting positions at all levels and has been working at financial controller level for the last ten years.
AIDAN MOORE, MANUFACTURING MANAGER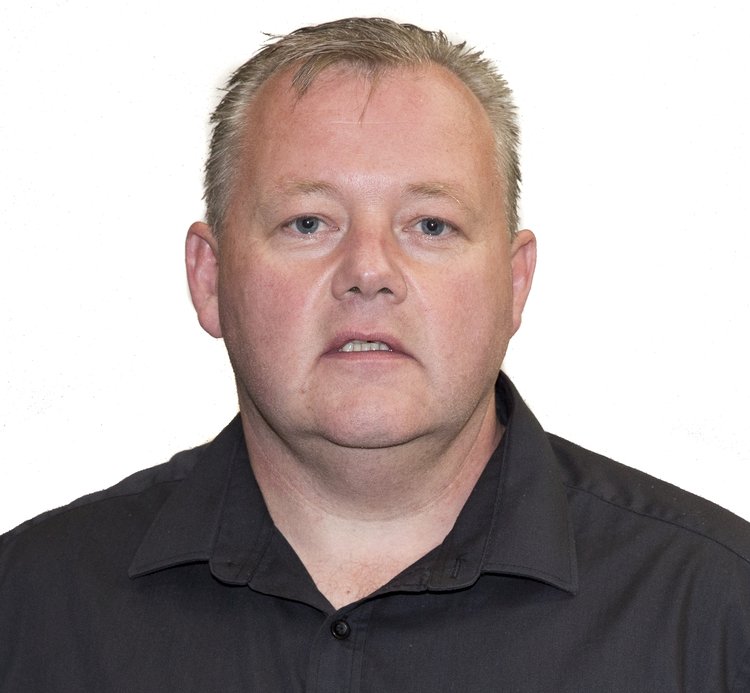 Aidan Moore holds a Degree in Manufacturing Engineering from ITT (Dublin) and for the last 25 years has worked on manufacturing development and improvement. Aidan managed, trained and mentored workforce to implement high level automation and speed production lines. He excels in novel solution development and quality control, which in the past, he showed working for Hewlett Packard as a Technical Supervisor and as a Process and Design Engineer in Celstica.
As Manufacturing Manager for OxyMem, Aidan is responsible for managing manufacturing lines and transition into high volume production. In addition, Aidan is driving the development of continuous improvement processes and process control methodologies for the proprietary Oxymem manufacturing process.
Interested in Joining ?
OxyMem is a rapidly growing company which has successfully scaled up a groundbreaking bubble-less aeration technology for wastewater treatment. OxyMem is focused on the manufacturing and installation of its revolutionary energy saving technology for wastewater aeration applications throughout the world. We are always looking for talented, educated, experienced, and passionate people to join our team. If you have a desire to be involved in a rapidly growing and dynamic company at the forefront of the wastewater treatment sector then OxyMem is a perfect work environment for you.