John is the Commercial Director at OxyMem, a DuPont brand. With OxyMem since 2016, he is part of the team that first commercialised MABR and has seen first hand how awareness and interest in the technology is ramping up across the globe. John holds an Honours degree in Mechanical Engineering and his career in wastewater started within the Xylem group almost 22 years ago. He spent the earlier part of this career primarily involved with wastewater treatment plant on-site operations; installing, maintaining and optimizing both effluent quality and long term operational costs of diffused aeration systems.
John has worked for some of the world's largest diffused aeration manufacturers and In his current role with OxyMem he is responsible for ensuring owners and operators across the globe are provided with an opportunity to benefit from the latest advancements in aerobic biological treatment and process intensification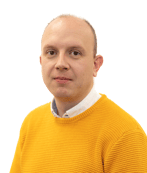 Barry Heffernan
Chief Operations Officer, OxyMem
DuPont Water Solutions
Barry received his PhD for innovative work on the Membrane Aerated Biofilm Reactor. Barry is one of the inventors of MABR control system, OxyMem's foundation IP. Barry worked for 7 years for Biothane (Veolia), a pioneer of anaerobic wastewater treatment and a high growth business. As Biothane's Technical Manager, he led research, development, and implementation of cutting-edge technologies like the anaerobic membrane reactor, municipal anaerobic sludge blanket reactor, calcium precipitation system, sulphur scrubber, and struvite precipitation processes.
For the last 10 years, he has designed and optimised the performance of numerous anaerobic and aerobic wastewater treatment processes in various climates around the world. He has broad experience in process engineering, the design of municipal and industrial wastewater treatment plants, project management, renewable energy, and sustainable technology.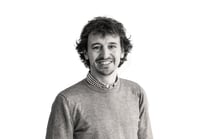 Josep Manzano
Process Engineer, OxyMem
DuPont Water Solutions