OxyFAS - Membrane Aerated Biofilm Reactor
ADD CAPACITY IMMEDIATELY TO EXISTING INFRASTRUCTURE
The OxyFas Module delivers treatment capacity of 4kg of Ammonia removal or 15kg of COD removal per day.

PoWERING CAPACITY DEMAND
OxyFAS leverages the concept of IFAS with the power of MABR. With OxyFAS you can immediately transform overloaded, inefficient, or even obsolete wastewater treatment plants into high efficiency facilities capable of servicing much higher population equivalents in a matter of weeks.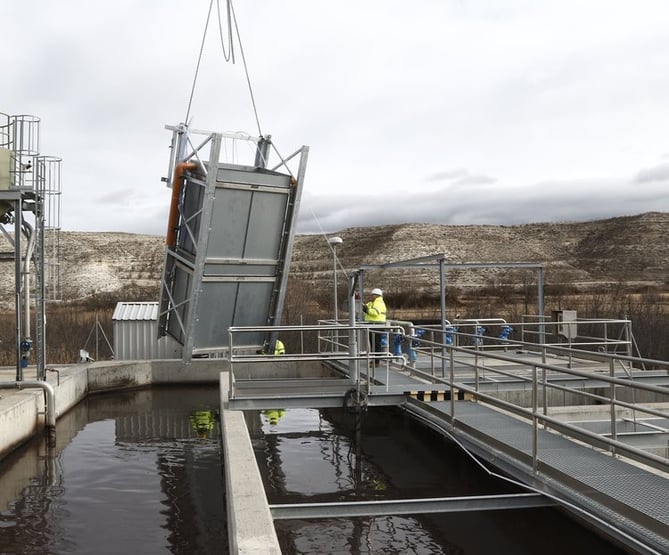 Add Capacity Without Draining The Tank
Add up to 50% additional biological capacity
Sweating the assets
As plants move towards the end of their working life it often means wastewater is not being treated to the required discharge levels. These installations are operating well beyond their intended lifespan and beyond their intended capacity. These issues all contribute to an inefficient and unsustainable demand for energy. The OxyFAS can be deployed in a matter of days to supplement the biological treatment capacity of an existing Activated Sludge process and increase the treatment capacity by 50% allowing for either treatment capacity or higher effluent quality. The OxyMem MABR can be retrofitted within a wastewater treatment plant of almost any size often without emptying the tank / basin.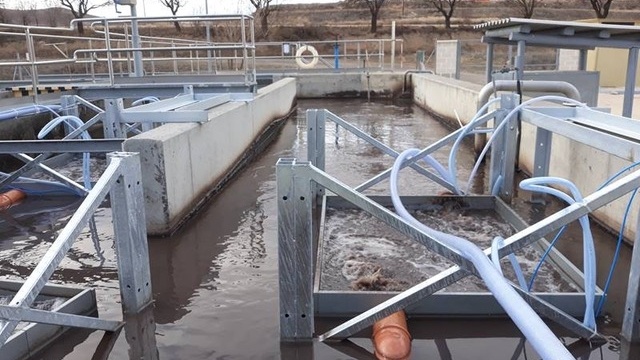 KEY BENEFITS OF OXYFAS MABR
1. Add Capacity Immediately or grow capacity incrementally
2. No Need to Drain Tanks
3. Install in days (Generally 4 weeks before fully active)
4. Lowest Energy for IFAS applications (typically 10 times less energy than MBBR)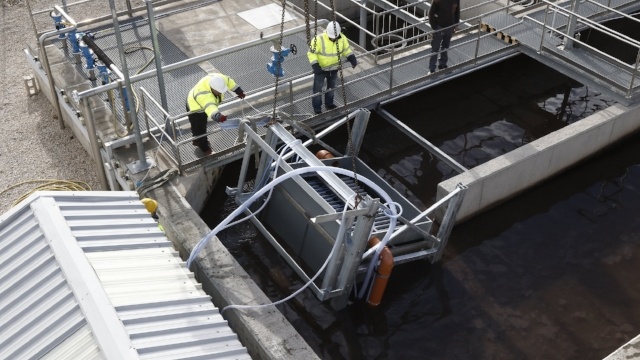 Technical Specifications
OxyFAS is a manufactured module contained within a Stainless Steel where is houses the OxyMem hollow fiber membranes. It contains the fundamental components of process air, scour air systems (for biofilm management) and also comes with an optional air lift system for lowest cost mixing. The OxyFAS is a stack-able modular unit with the following specification:
Material: Stainless Steel
Dimensions: Length 2.1 m x Width 1.05 m x Height 2.1 m
Weight: 950 kg
Volume: 4.5 m³
Membrane Surface Area: 1500 m²
Oxygen Delivery Capacity: 15kg per day