Meet Our Investors
DuPont
DuPont combines the power of science and technology to passionately innovate what is essential to human progress. The Company is driving innovations that extract value from material, polymer, chemical and biological science to help address many of the world's most challenging problems such as the need for clean water, clean energy generation and conservation, and increasing agricultural productivity.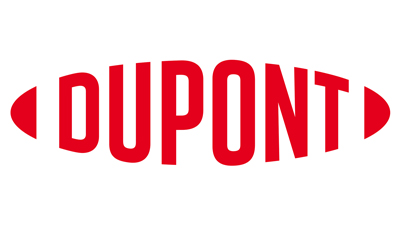 More information about the DuPont (www.Dupont.com) investment in OxyMem can be found here.
Saudi Aramco Energy Ventures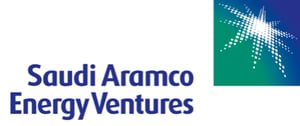 Saudi Aramco Energy Ventures LLC (SAEV) is the corporate venturing subsidiary of Aramco, the world's leading fully integrated energy and petrochemical enterprise. Headquartered in Dhahran with offices in North America, Europe and Asia, SAEV's mission is to invest globally in start-up and high growth companies with technologies of strategic importance to Aramco.
https://saev.com/
The Water Council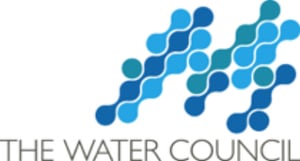 Founded on a century of discovering inventive solutions for water issues, The Water Council was established as a 501(c)(3) organization in 2009 by Milwaukee-area businesses, education and government leaders. With a mission of aligning the regional freshwater research community with water-related industries, we take great pride in having coalesced the leading water technology cluster in the United States and one of the most powerful in the world.

Headquartered in the Global Water Center in Milwaukee, Wisconsin, The Water Council links together global water technology companies, innovative water entrepreneurs, government agencies, non-governmental organizations (NGO), acclaimed academic research programs and some of the nation's brightest and most energetic water professionals. The driving force behind this success is the spirit of collaboration between public, private and academic sectors and the shared commitment to finding innovative solutions to critical global water issues. The only organization of its kind in the United States, The Water Council is a globally connected epicenter for freshwater research, innovation, education and business development.
www.thewatercouncil.com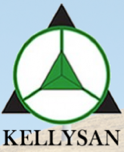 Kellysan
Kellysan Enterprises Limited is a family owned private equity company. Kellysan was incorporated in 2011 to invest in private businesses and explore the investment opportunities in the marketplace primarily in Ireland, the UK, India, the Middle East and the US. Kellysan's promoters have a proven track record of building world class businesses and delivering high returns on their investments. We aim to create and grow value for all our investments jointly with the companies we invest with.
Our investments are made on a long-term basis with a view to realising a capital gain within a five to seven year period. Kellysan has expertise within a wide range of industries including and not limited to the energy, waste, education and healthcare sectors. www.kellysan.com
University College Dublin

The hub for new ventures and entrepreneurs at University College Dublin, we nurture and support new high-tech and knowledge-intensive companies as part of UCD's mission. At NovaUCD we provide purpose-built, state-of-the-art incubation facilities alongside a comprehensive business support programme for client companies. UCD's technology transfer team, which is responsible for the commercialisation of intellectual property arising from research and other knowledge-intensive activity at UCD, is also based at NovaUCD. NovaUCD has been funded through a unique public-private partnership that includes AIB Bank, Arthur Cox, Deloitte, Enterprise Ireland, Ericsson, Goodbody Stockbrokers, UCD and Xilinx.
www.ucd.ie/nova
ENTERPRISE IRELAND

Enterprise Ireland is the government organisation responsible for the development and growth of Irish enterprises in world markets. We work in partnership with Irish enterprises to help them start, grow, innovate and win export sales in global markets. In this way, we support sustainable economic growth, regional development and secure employment.

You can find detailed information on Enterprise Ireland's activities, strategy and performance here: Reports and Publications.
Ireland's European STRUCTURAL And investment funds programmes and The European Regional Development fund
The European Regional Development Fund co-finances investments into the regions with Governments across the European Union and supports activities in the regions contributing to a balanced level of development.
We received grants for:
Capital initiatives Oxymem Limited are co-funded by the European Regional Development Fund and Enterprise Ireland under the Border, Midland and Western Regional Operational Programme 2014-2020.

Aims: To carry out infrastructural work and to purchase physical assets.
Results: Increased productivity and competitiveness was achieved as a result of this investment.
A Key Manager has been co-funded in this company by the European Regional Development Fund and Enterprise Ireland under the Border, Midland and Western Regional Operational Programme 2014-2020.

Aims: To recruit a Key Manager who will bring skills into the company that are critical to future growth.
Results: The Key Manager commenced employment and is contributing to improvements in company productivity and to changes in output to meet defined market requirements.