Packaged Membrane Aerated Biofilm Reactor (MABR)
MABR Packs Treatment Capacity into a Small Footprint
Packaged MABR is Second Nature to us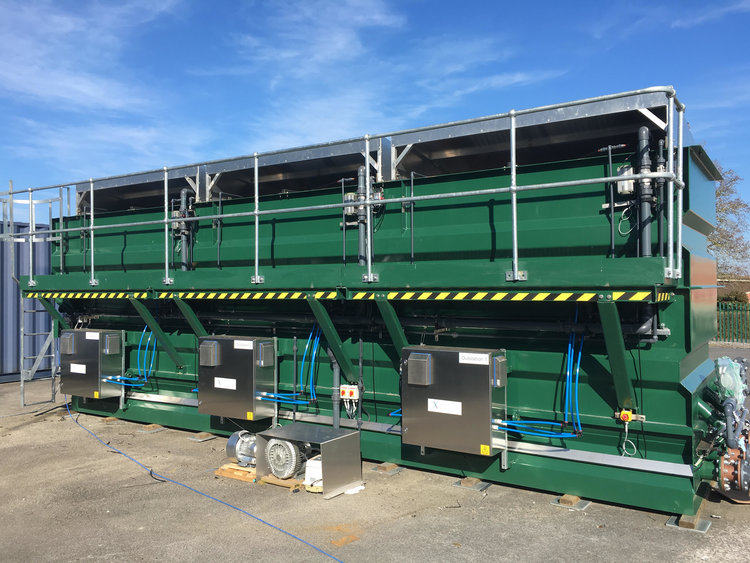 Up to 180m3 per day of treatment capacity
with 8m x 2m Footprint
Packaged Plants
Some of our earliest experiences deploying MABR have been with packaged plants, in fact the first packaged MABR was build as far back as 2012. Today OxyMem have a number of flexible design options for our modular MABR system.

Various Applications:
Side stream treatment

Temporary infrastructure / capacity

Off-grid applications

Tertiary applications

Pre-treatment applications

Large scale proof of concept

Built for Flexibility and Speed
When we ship MABR in a packaged format the average time on site for final assembly is 1-3 days. The seeding process will run between 4-6 weeks but this is managed remotely.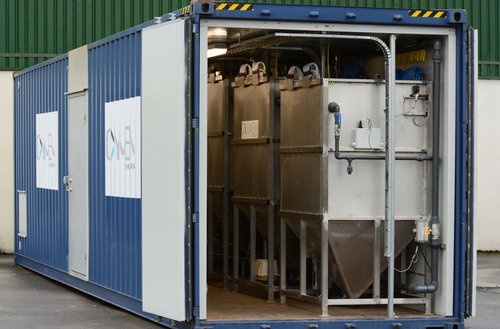 Key Benefits of packaged mabr
KEY BENEFITS
Plug and play installation with short start-up period (In 4-6 weeks the unit fully operational)

Fully automated with remote management

Expandable design and enabling a more dynamic asset strategy

Energy savings, a minimum four times saving on energy costs over CAS

50% reduction in sludge production (compared to CAS)

Achieve more Process resilience