OxyPURE - Membrane Aerated Biofilm Reactor (MABR)
Treating High Nutrient Loads with the Power of Oxygen. The OxyPURE Module has a High Rate Treatment Capacity of 15kg of Ammonia or 60kg of COD per day.
FOUR TIMES THE TREATMENT RATE OF AIR
OxyPURE MABR leverages the power of Pure Oxygen without the waste experienced with legacy systems like jet aerators or diffusers. This MABR packs a very big punch and offers a staggeringly low capital cost due to the reduced surface area required to perform the treatment process.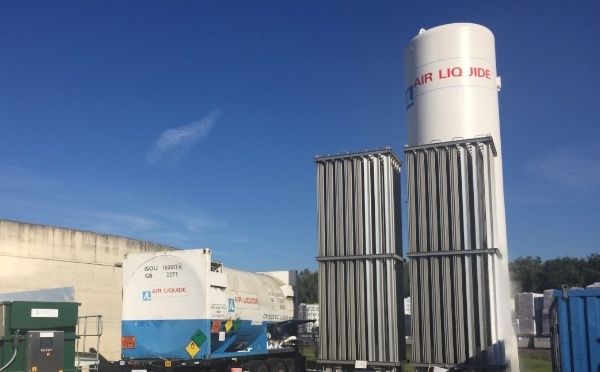 HOW IT WORKS
OxyMem MABR will deliver on average 12g O2 per m² of surface area when operating on air. However for the first time, it now make sense to use higher oxygen concentrations because OxyMem does not waste gas. Using enriched air (>90% oxygen) the OxyPURE module can deliver four times the rate of oxygen, in fact up to 50g O2 per m², giving you a lot more treatment capacity for a much lower capital cost.
OPEX
From an operational perspective the OxyPURE will have a higher operating cost than an Air based MABR (OxyFILM) but due the the very high level of Oxygen transfer achieved (90%+) the OxyPURE still beats the Conventional Activated Sludge process for OPEX, hands down!
Sweet Spot
If you operate Wastewater treatment plants on a Landfill (High Ammonia), Dairy (High COD), Brewery (High COD), or Biogas facilities (High Ammonia Digestate) then you learn how we can help you apply OxyPURE.
Key Benefits of oxypure MABR
1. Lowest Capex
2. Very Small Footprint
3. Highest Treatment Rate (For any biological system)
4. Lower OPEX than CAS
Technical Specifications
OxyPURE is a manufactured module contained within a Stainless Steel where is houses the OxyMem hollow fiber membranes. It contains the fundamental components of process air, scour air systems (for biofilm management) and also comes with an optional air lift system for lowest cost mixing. The OxyPURE is a stack-able modular unit with the following specification:
Material: Stainless Steel
Dimensions: Length 2.1 m x Width 1.05 m x Height 2.1 m
Weight: 950 kg
Volume: 4.5 m³
Membrane Surface Area: 1500 m²
Oxygen Delivery Capacity: 60kg per day