Our Awards
OxyMem have been fortunate to have won numerous awards over the past few years. A few have been highlighted below:
Recent recognistion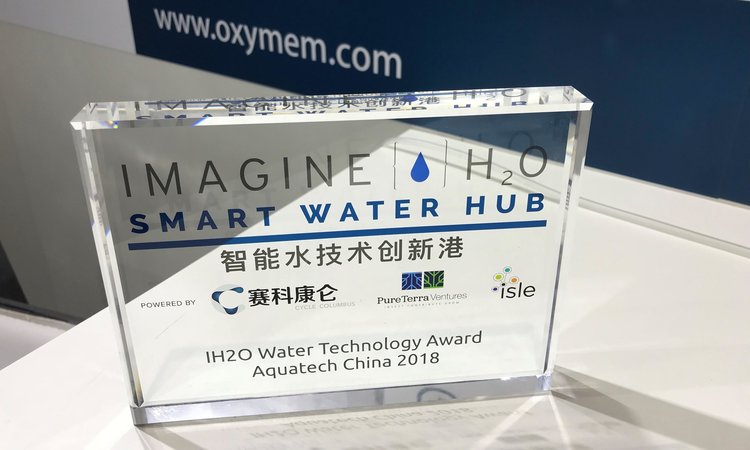 June 2018
OxyMem attended Aquatech China 2018 with the Imagine H2O Smart Water Hub delegation and enjoyed presenting the benefits of their latest MABR technology to an ever increasing global audience of wastewater experts and professionals. We were announced winner of the IH2O Water Technology Award, Aquatech China 2018.
May 2018
We are delighted to announce that we were recognised by the American Chamber of Commerce in Ireland during their 2018 award ceremony. The American Chamber recognise excellence in research innovation that has taken place as a result of US research collaboration. OxyMem won the SME category through collaborations with Dow Water and Process Solutions.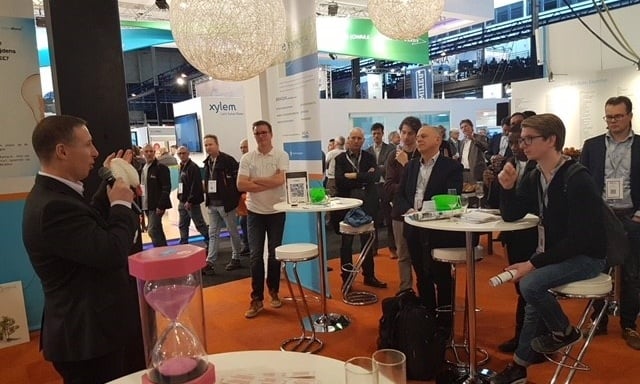 MArch 2018
"...the technology which blew my mind was OxyMem"
Truly great to hear this kind of response from a wastewater professional in the audience when chosen at random; reinforcing that we do indeed have something special to offer the industry. OxyMem won the People's Choice Award after three days of pitching the latest innovative wastewater technologies at Aqua Nederland Vakbeurs 2018.