O2 MABR
MABR operating on pure oxygen (OxyPURE) can offer some of the most compelling capital advantages for wastewaters with high nutrient loads.
0XYGEN BASED APPLICATIONS - 4X THE TREATMENT CAPACITY OF AIR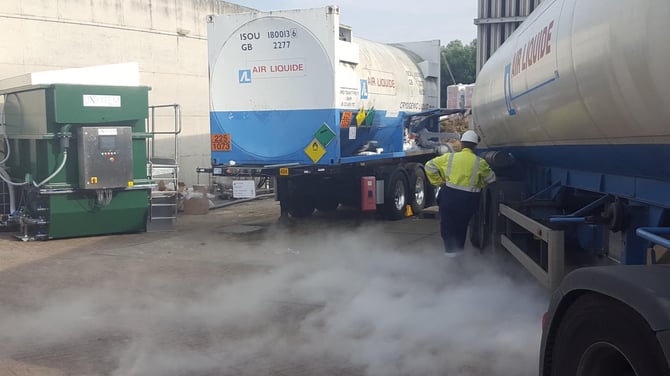 Add capacity fast with OxyPURE (Oxygen based MABR)
WHEN DOES IT MAKE SENSE TO USE OXYGEN?
It makes sense to use higher oxygen concentrations if you need to treat Wastewater with high Nitrogen or Carbon loads (Dairy, Brewery, Landfill or Biogas environments).
IMPACT
Using enriched air (>90% oxygen) the OxyPURE module can deliver four times the rate of air based MABR, in fact up to 50g O2 per m², giving you a lot more treatment capacity for a much lower capital cost.
INCREASED OPEX?
From an operational perspective the OxyPURE will have a higher operating cost than an Air based MABR (OxyFILM) but due the the very high level of Oxygen transfer achieved (90%+) the OxyPURE still beats the Conventional Activated Sludge process for OPEX, hands down!
OXYMEM PREFERRED OXYGEN PARTNER